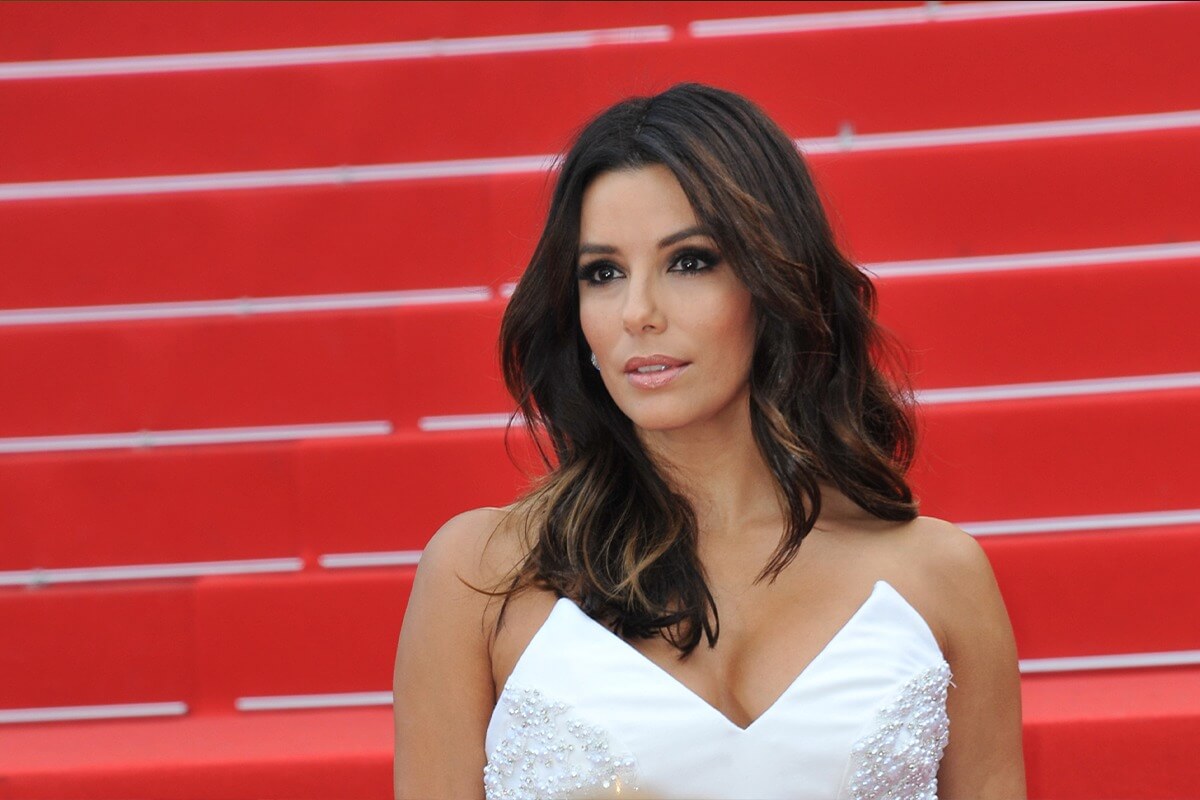 In the spirit of Father's Day, here are some celebrated actors who've shared stories, and some of the valuable lessons they've learned from their dads.
Richard Jenkins

He may have kept you laughing as Dr. Robert Doback in "Step Brothers," but Richard Jenkins is also a two-time Oscar nominee, and his filmography boasts many hit movies such as "Silverado," "Hannah and Her Sisters," "There's Something About Mary," "The Shape of Water," and "The Witches of Eastwick." At the age of 12, Jenkins got a part in his junior high school one-act play, and he quickly fell in love with the craft. Returning home, young Richard told his parents he wanted to become an actor. "People don't do that. I mean, this is a small town in Illinois," Mr. Jenkins said. "But the truth is, I wanted to be an actor since I can remember," he admitted during a SAG-AFTRA Foundation interview. 
But unbeknownst to Richard, his dad was outraged at the thought of his son becoming an actor. Behind closed doors, he told his wife, "It's never going to happen. I will not allow it. This is the dumbest thing I've ever heard of. He cannot  do this. This is not the way for a grown man to make a living—he'll starve!" Richard's mom, however, didn't want to steer her child away from his aspirations. So she called the school's English teacher who directed the school play and said, "You have to talk to my husband. He's being unreasonable." 
Decades later, with a celebrated acting career, Richard recounted what happened next: "The teacher said, 'Okay, put him on the phone.' And she told him, 'Alright, you can put your foot down, but if you do, you have to be willing to accept the fact that your son will never forgive you for the rest of his life.'" Richard didn't know this phone conversation occurred until after he'd been nominated for an Oscar. "My father was my biggest fan," he said, adding, "My father—I always thought he'd be disappointed if I wasn't an actor. That's love." A bit choked up, the beloved actor said, "I never got a chance to thank him; I never got a chance to thank my mom for making the phone call."
Jeff Bridges
It's not a coincidence that the two brothers, Jeff and Beau Bridges, became celebrated actors. After all, their father, Lloyd Bridges, who acted in over 150 feature films—one of which was the classic spoof disaster movie "Airplane!"—actively encouraged his children to get into show business. He likewise taught them acting fundamentals. But most of all, he passed along an undeniable joy for the work of an actor. Jeff said of his dad, "My father was my teacher. But most importantly, he was a great dad."
Ashton Kutcher
Ashton Kutcher's father was a factory worker, and he and his wife certainly had challenges raising their three children. Michael, Ashton's beloved twin brother, needed an emergency heart transplant as a teenager and was diagnosed with cerebral palsy. Ashton said, "My parents couldn't give me a whole lot of financial support, but they gave me good genes. My dad is a handsome son-of-a-gun, and my mom is beautiful. And I've definitely been the lucky recipient. So thank you, Mom and Dad." Ashton's career in the spotlight started when he was plucked by a model scout, which led to a modeling gig with Calvin Klein. It wasn't long before Ashton moved to Los Angeles where he was cast in "That '70s Show."
Saoirse Ronan
Saoirse Ronan's dad, Paul Ronan, worked in construction and tended bars before moving to New York to work as an actor. He insists he saw something special in his daughter at an early age and believed she'd make a great actress. In turn, Paul volunteered his seven-year-old daughter to play the part of a child who gets hit by a car in a film for which he was cast. Saoirse's career picked up momentum quickly. The "Lady Bird" actress said, "I've always been quite mature because of the way my parents brought me up. They were very good at talking to me like a person rather than a baby. And I was around so many actors and directors from such a young age because my dad is an actor."
James Earl Jones
James Earl Jones' father left his mother just after he was born. Jones would only get to know his dad after serving in the Army. In fact, for practical reasons, Jones moved in with his father in New York while he was figuring out what to do next with his life. His dad, Robert Earl Jones, was a boxer-turned actor. Soon, James started to study drama. Robert told his son, "I can't make a living [acting], so if you want to enter this world, do it because you love it." James says, "That was good advice." Later on, Robert saw his son perform and told him, "You can act." "Father to son, that's all I needed to hear," "The Great White Hope" star told The Guardian.
Michael Douglas
Michael Douglas once recalled, "I thought I could never be the actor Dad was, so I avoided it for a while." Indeed, his father was the legendary actor Kirk Douglas. Kirk, likewise, didn't want his son, Michael, to become an actor. In fact, the first time Kirk saw Michael perform, he told his son, "Michael, you were absolutely terrible." The elder Douglas was certain Michael would never become an actor. But Michael didn't give up. Instead, he honed his craft and, in a later performance, was rewarded with his father's choice words: "Not bad."
Neil Patrick Harris
Neil Patrick Harris once gushed to Bravo about his father: "[Dad] is just a really wonderful, right, regular, true man. And so I was very lucky to have him as a dad. He didn't steer me towards anything. When I wanted to play the xylophone in the band, he didn't say anything like, 'No, you should be playing the trumpet.' Or 'You should be playing football.' He let me follow what was my passion."
Eva Longoria
"Desperate Housewives" actress Eva Longoria talked about the value of persistence that her mom, and her dad, Enrique Longoria, Jr., infused into their children. "I was born in Corpus Christi, Texas—the youngest of four girls including my oldest sister, Lisa, who had special needs. My mom was a special education teacher, and my dad worked on the Army base. We weren't wealthy, but we were determined to succeed." Her persistence would later lead her to enter a talent contest, which then inspired her to move to Los Angeles where she was signed by a theatrical agent.
Sam Rockwell
On "Jimmy Kimmel Live!," the "Three Billboards Outside Ebbing, Missouri" star Sam Rockwell shared a glimpse of the support he feels from his father. In a New York Times essay, a writer questioned both the enthusiasm for "Three Billboards" as well as its meaning. Rockwell's dad apparently decided to make his opinions known as well. In the comments section, his father, Pete Rockwell, wrote: "I loved the movie and intend to see it again. My son, Sam, won a Golden Globe for playing Jason Dixon. I think I would still love the movie if another actor had played Dixon … But not quite as much." 
Post Views: 33
Comments
comments

castingfrontier.com
We are sorry that this post was not useful for you!
Let us improve this post!
Tell us how we can improve this post?